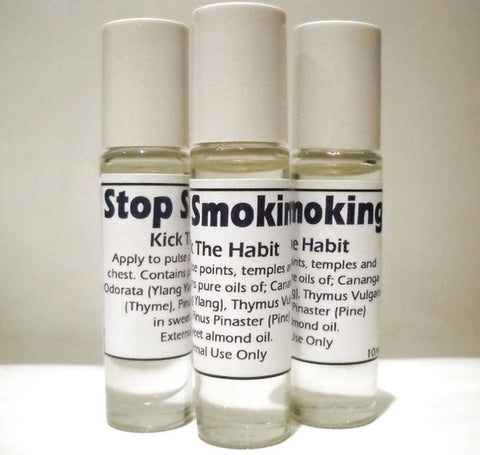 Stop Smoking! (10ml Rollerball) Natural help to kick the habit.
A natural helper to strengthen your willpower when you decide to kick the habit.
This blend of Ylang-Ylang, Sandalwood and Pine pure essential oils gives your brain THREE  natural substances to contend with, which weakens the craving for Nicotine.
Apply to the temples and pulse points, or inhale directly from the bottle when cravings arise.
Quitting smoking is not easy, but this blend can significantly help you in the fight.
For external use only.
---
We Also Recommend