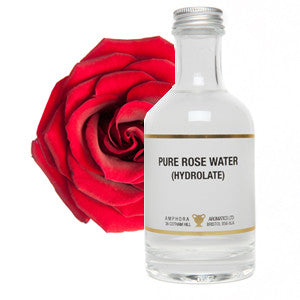 Pure Organic Rosewater (200ml bottle)
Difficult to find, as it is no longer stocked by chemists, or retailers such as Bodyshop.
Our delightful refreshing 100% natural Rosewater can be used as a skin tonic, make-up remover, a cooling body mist, added to bath water, as a fragrant linen spray or in the making of soaps and creams.
Rose Oil has been used for centuries by natural beauticians to renew skin cells, reputedly more quickly than the body can do naturally. Reduces wrinkles and fine lines.
Excellent for cleansing and fortifying all skin types, it also has a relaxing and calming effect.
A beautiful product, which can bring enduring beauty to your skin.
---
We Also Recommend