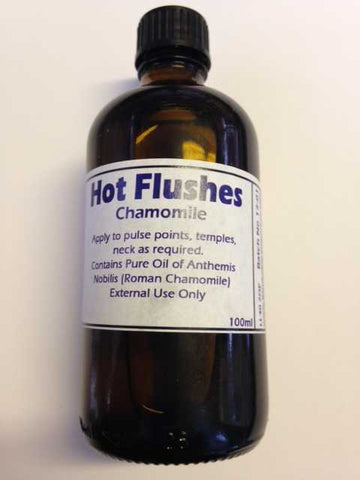 Hot Flushes. (Chamomile) 100ml Bottle
For soothing away hot flushes, and calming the individual generally
Pure Chamomile oil is a powerful aid when flushes arise.
Chamomile essential oil is a coolant, and a hormonal relaxant.

Apply to the temples and pulse points when coolness and calmness are required. For night time flushes, massage some of the oil into the soles of the feet for the best benefit!

It is pure Roman Chamomile Oil, blended into a sweet almond carrier oil, for quick absorption.
EXTERNAL USE ONLY
---
We Also Recommend