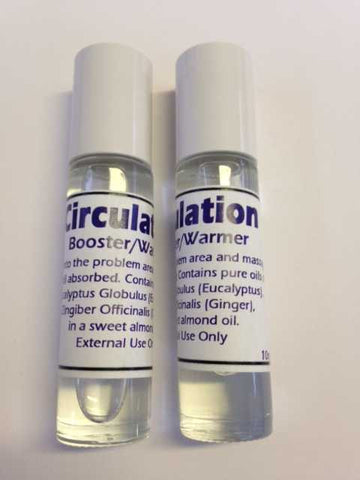 Circulation (10ml Roll on) Warming and Invigorating
This blend of Eucalyptus and Ginger Pure Essential can invigorate the circulation, and warm those usually chilly extremities!
If you suffer from chill blains, cold fingers or toes, circulation problems or low blood pressure, massage this blend into the affected area regularly.
Also may be useful for varicose veins, but massage it in very gently to such areas.
External Use Only
---
We Also Recommend