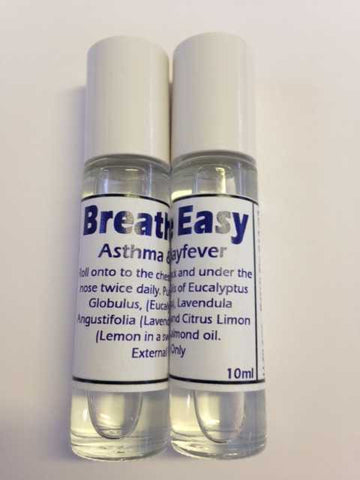 Breathe Easy (10ml Rollerball) For Asthma and Hayfever
This powerful blend of Eucalyptus, Lavender and Lemon Pure Essential Oils should be rubbed into the chest and around the nose area.  Inhaling and absorption is the key here!
When inhaled it can improve the breathing, opens the bronchial tubes and give relief from asthma and hayfever.
The lavender and lemon oils can also help bolster your immune system to help fight off allergy and infections.
External Use Only
---
We Also Recommend