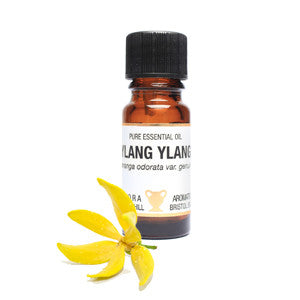 Ylang Ylang pure essential oil 10ml
Ylang Ylang essential oil has an exremely attractive fragrance when used on its own - although there is no need to use it srongly!
Always use well diluted or if neat, just one or two drops for skin application.
Ylang Ylang is also useful for application in stressful situations and in general skin care, particularly for oily skin. It's an appropriate oil to use in hair rinses thanks to it's excellent hair tonic properties.
Historically it has also been used for its intrinsic aphrodisiac properties. A few drops in one of our wide range of vaporisers or burners and some romantic candlelight will help set a romantic mood.
---
We Also Recommend