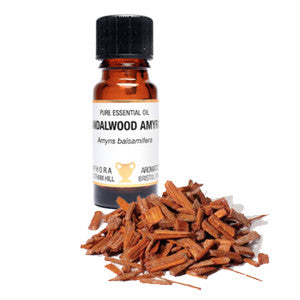 Sandalwood Pure Essential Oil 10ml
A beautiful rich and sought after oil, can be used in shaving preparations and is widely used in natural skin care.
Sandalwood Amyris Essential Oil comes from a small bushy tree with white flowers growing wild in Haiti.
A less costly substitute for Sandalwood Vanuatu or Sandalwood Mysore, Sandalwood Amyris is good to use with a vaporiser or burner, either on its own or blended with cedarwood or other woody oils.
Can be used blended in a cream or lotion for an anti-ageing treatment. Widely used in high-end creams and lotions as a cheaper subsitute for true sandalwood.
---
We Also Recommend