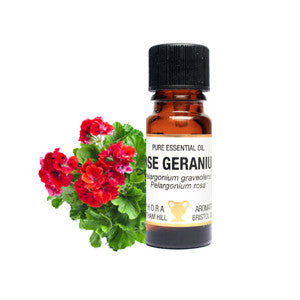 Rose Geranium Pure Essential Oil 10ml
A beautiful, rare and special essential oil.
Traditionally used as a skin freshener and astringent, Rose Geranium is excellent for all skin types. Used in skin care products for both its fragrance and cleansing properties, it also makes a great anti cellulite massage solution thanks to its astringent properties.
When burned or vaporised it can relax, restore and maintain stability of the emotions. It can be helpful to calm problems caused by PMT.
---
We Also Recommend