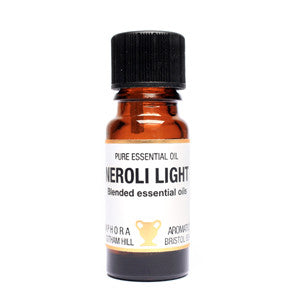 Neroli (light) Pure essential oil
Neroli is a rare, rich and uplifting oil. It is used as a sedative in the treatment of Anxiety, Stress or Depression.
It can be used (diluted) via massage or by inhalation. Neroli is often used in skin care creams too, for it's beneficial effects on mature skin.
It's aroma is deeply woody, orangey and blends beautifully with lavender.
Neroli Light is the pure oil of the Neroli Blossom, and then sharpened up with pure essential oils of citrus, to avoid the prohibitive cost of 100% pure Neroli only,yet still delivering the therapeutic benefits.
10ml dropper bottle,  external use only.
---
We Also Recommend